A crucial phase: planning ahead the financial aspects
Now you have clearly stated your motivations, as presented in the previous chapter (First things first). In a similar way, we suggest you list and evaluate all major financial aspects, that could significantly impact your project.
Initial property budget
A key early step, is to work out your potential budget, a first approach to get a guideline that will evolve. Yet it is a logical starting point, needed to move on. However that first estimation it has to be good enough, to provide a reliable base. Once that is done, you then can use that amount to refine your analyse of the type of property that you can buy.
So at this stage, you might work by iteration between what sort of money you are willing to invest in that project and the type of property you can see within that budget.
But before you move on much further, you want to look at every possible options that you have to finance your project.
In a later chapter we will study how to define the maximum property price, that your budget can allow.
A check list:
Do you have a recent update of your existing investments ?
How much cash can you mobilise? and when ?
Will you buy alone ? with family members or other persons ? As in you countries several people can join to buy a property in France, under several legal status.
How do you want to finance the property investment ?
Are you planning to sell another property ? or an existing investment ?
Do you want to borrow some additional capital ?
How much can you borrow ? and what are the conditions ?
According to your project you might want and be able to borrow locally.
What are the options and conditions for a mortgage in France ? for opening a bank account ?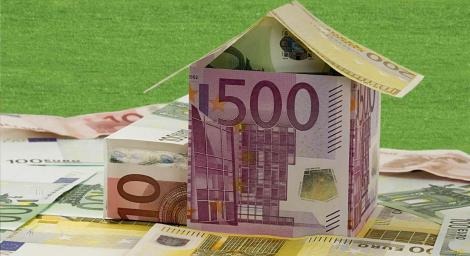 Taxes issues and other money issues
You want to have a clear picture of your current situation ; your global tax situation at home, and about your estate. For example have you define a strategy (a will, a trust, …) to pass it on to your(s) descendant(s) ? etc
Many of these aspects are often discovered when it is too late ; and unfortunately that can have substantial negative impact, or cause miss opportunities.
Whereas when anticipated, those important topics will bring a lot of comfort and generate opportunities and financial benefits.
For instance, regarding inheritance tax on property, the law that apply is the one of the country where the property is situated. So the property you will acquire will be ruled by French inheritance laws, which includes specifics aspects for non-residents.
Therefor we suggest that, as at an early stage as possible, you meet with your current advisor to examine all those issues and get a clear picture of you situation and options.
Currency exchange
Once you have allocated a budget for your project, you want to look into money transfer conditions and associated costs, exchange rates and timing.
If you're just used to grabbing a few euros at the airport, transferring a large amount to buy a property in France, you may consider talking to an expert. Mastering the currency markets for the first time can be daunting. Because currencies fluctuate by the second, potentially changing the price of the home you have in mind.
Thus the USD and the pound are a lot more volatiles recently, and that can impact on your budget.
For example the pound fluctuation from 1£ = 1,15 to 1,10 will increase à 500 000 € property by 20 000 £ and a 1 million euros property by 40 000 £.
Initial preparation timing
Also all the previous points could be treated along the rest of the project, we believe that by preparing early enough for those tricky points when treated at the last minute, we will greatly benefit and help creating favourable conditions for a successful property buy.
Check list :
Planning the initials meetings with your current advisors.
Estimating when will your money be at your disposal ?
How long will you need to get a first mortgage capability report ?
How and when will you transfer you founds over ?
Finding a currency exchange expert.
Do you need a bank account in France ? How long will it take to open a bank account ?
Etc
With those issues in mind, with the work and planning done so far, you are already much better prepared to move on. And you will now greatly benefit from the understanding of the overall time scale, that any property investment in France will involve. Whatever you could be told by the professionals that you will meet That is the topic of the Chapter 4" Buying a property in France: overall process".
Link to next chapter : Property buying process in France
Link back to : The GUIDE synopsis page
The Team Wise Stone
contact@wise-stone.com